Sprightly Spring offer
2/3x Overnights, 2/3x luxurious breakfast buffet, 2x 3-course dinner, Bookable in March, April and May
View this offer
More than just a hotel
Spacious rooms and stylish suites. Valk exclusive hotel Heerlen offers you, as a guest, many different luxurious facilities which you are allowed to use to its fullest extent. Book the best deals for the best rates at Van Der Valk hotel Heerlen.
Hiking and cycling in our backyard at TerWorm estate, exploring Southern-Limburg starts here.
Spacious rooms and luxurious suites, a place where you will be able to rest and relax at the end of your day.
A beautiful new restaurant, a live-cooking buffet and a cosy brasserie where you can enjoy lovely dishes and fresh beverages in a casual setting.
For a moment to yourself you are allowed to use our renewed pool and wellness facilities.
&
A free cup of coffee
No extra booking costs
No cancellation fees (excluding non-refundable and early bird rates)
3=2 minivacation
3x overnight stay

3x breakfast

Book online and receive a free welcome drink!

Free use of pool, fitness and sauna


Starting from only €142,- p.p.
Check availability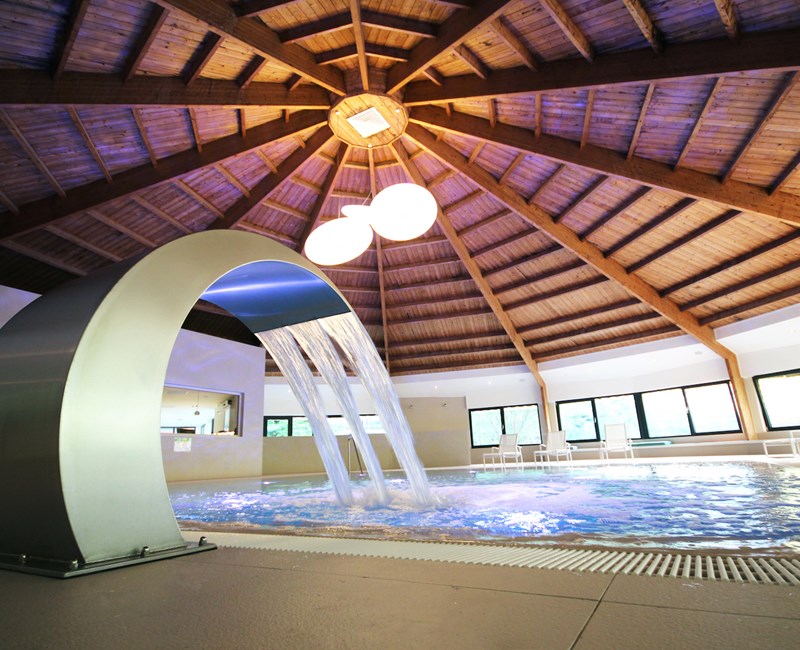 SuperDeal
Take advantage of our SuperDeal and spend 1 or 2 night(s) including breakfast at a very special rate. The Super Deal is not available on a daily base, but based on availability. There are vacancies for a limited amount only so book in advance! This exclusive deal can only be booked through our website.
From only
€47.95
per person
Check availability
Enjoyment to its fullest extent
Experience our Well-Being and Penthouse Suite yourself guaranteeing a wonderful stay in luxury and comfort. The suites are fully equipped with a separate seating area, steam shower cabin, king-size bed, balcony or roof terrace and there is more!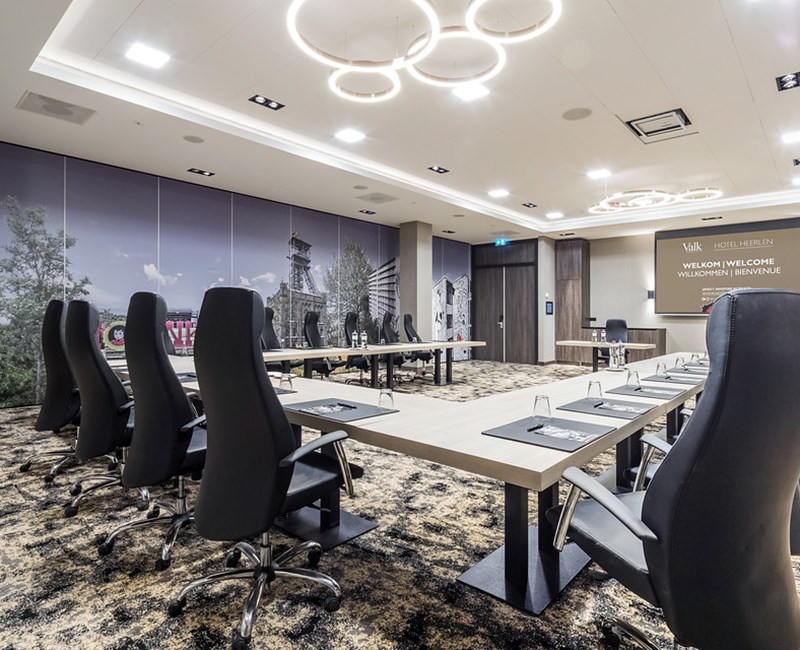 New: 6 multifunctional conference rooms
Organising a meeting? This can be done in one of our 6 brand-new comfortable and efficient conference rooms. The central location in the Euregion makes Hotel Heerlen an ideal location for your festive event, meeting or conference. Our standard is that we offer you many extras, this is the basis to optimise the best out of your meeting.
Whatever you need, we'll be waiting
Our new restaurant
Our new restaurant has opened its doors! An ambient restaurant, modern-day brasserie and cosy live-cooking restaurant. We can tell you this in advance, we have given great detail to the decoration and styling of our restaurant and included many natural elements while doing so. We are looking forward in welcoming you.
Book now for one of our upcoming events!
Live Cooking buffet Every Friday, Saturday & Sunday

Ultimate enjoyment with family and/or friends can be experienced at our Live-Cooking dinner buffet. An entire team of chefs and pastry chefs are at your service to prepare an entire range of diverse dishes. Every Friday, Saturday and Sunday our chefs will be preparing fresh dishes for you while you can watch them do so.

Check our options here

DISCOVER FUNNEST DAYTRIPS IN THE NETHERLANDS: GAIAZOO

The Dutch zoo was elected 'Best Trip of the Netherlands' in 2013 and 2018 thanks to a new and unique zoo concept.
In GaiaZOO you can make a journey around the world in just one day; you can feel like you're on the African Savannah and meet the world's most beautiful animals eye to eye, like the mighty gorillas, impressive rhinos, stately giraffes and the kings of the animals; the impressive lions.

DISCOVER NOW WITH OUR GAIAZOO PACKAGE
Spacious family & multi-bed rooms
Hotel Heerlen has a wide range of family and multi-bed rooms. We have, for example, triple and quadruple rooms, but also rooms with sofa beds for kids.
Aquis Plaza The new city centre of Aachen, Germany

Explore the brand-new Aquis plaza with over 130 stores, this is just the tip of the iceberg that this beautiful city has in store for you. A few examples of the stores you will be able to find at Aquis plaza are; Saturn, Zara, Pull&Bear, JD sportswear, Reserved, Mango & Mango man, Snipes and many, many more. Please note that when entering Aachen by car you need a special environmental sticker.

Discover Aachen here

Being sporty? Indoor or outdoor

Immediately outside of the hotel you will find the beautiful estate of TerWorm. This stunning estate, consisting of a mere 220-hectare, is perfectly suited for jogging or hiking. In the middle of the estate you will find TerWorm Castle with a beautifully maintained rococo style garden which creates a fairy-tale picture; the ultimate relaxation.
Discover our magnificent environment
South-Limburg is more than just a beautiful landscape and Burgundian hospitality. There are numerous international well-known attractions. Visit breath-taking attractions, fairy-tale themed amusement parks or special locations such as the famous caves in Valkenburg.
Bekijk mogelijkheden
Andre Rieu in Maastricht (Vrijthof) Hotelpackages 2019
André Rieu will return to the Vrijthof in Maastricht in 2019. Via André Rieu Travel you can book a hotel package at Van der Valk Hotel Heerlen. Sales start on Friday, October 12 at 10 AM. Buy your tickets only via the André Rieu site or hotelpackages via André Rieu Travel. It is only possible to book hotelpackages at Van der Valk Hotel Heerlen via André Rieu Travel.
Book now!
Make sure to not miss a single offer!
Stay up-to-date about our exclusive deals and 72 hour promotions
Get tips for weekend getaways with discounts
Receive The Valk exclusief newsletter!